FlyStation Munich: Bodyflying and Indoor Skydiving
Explore the city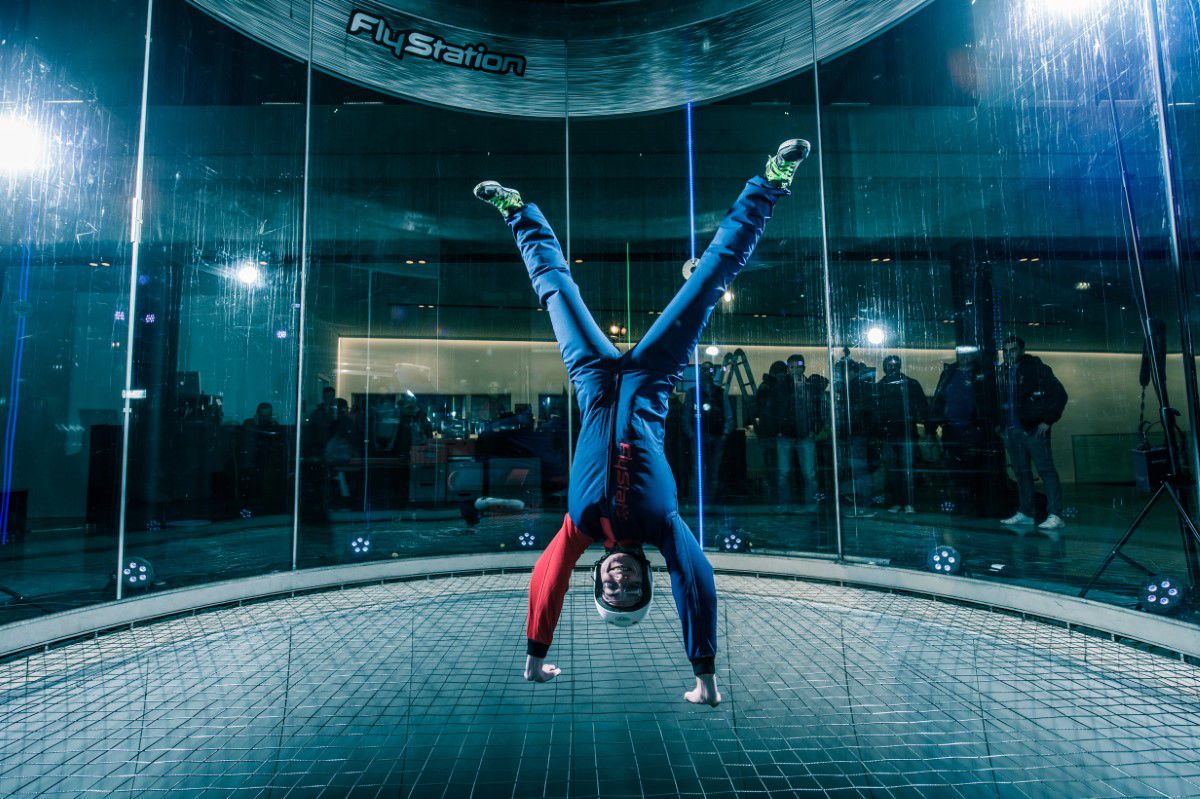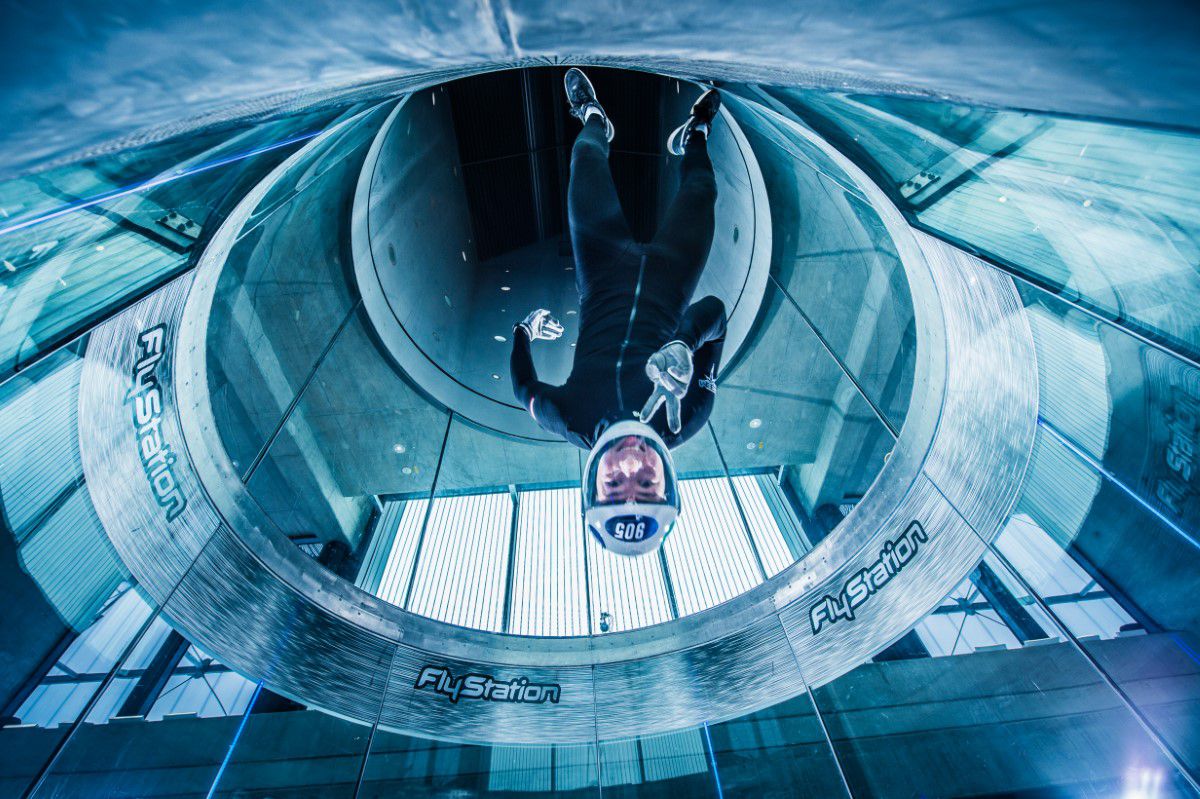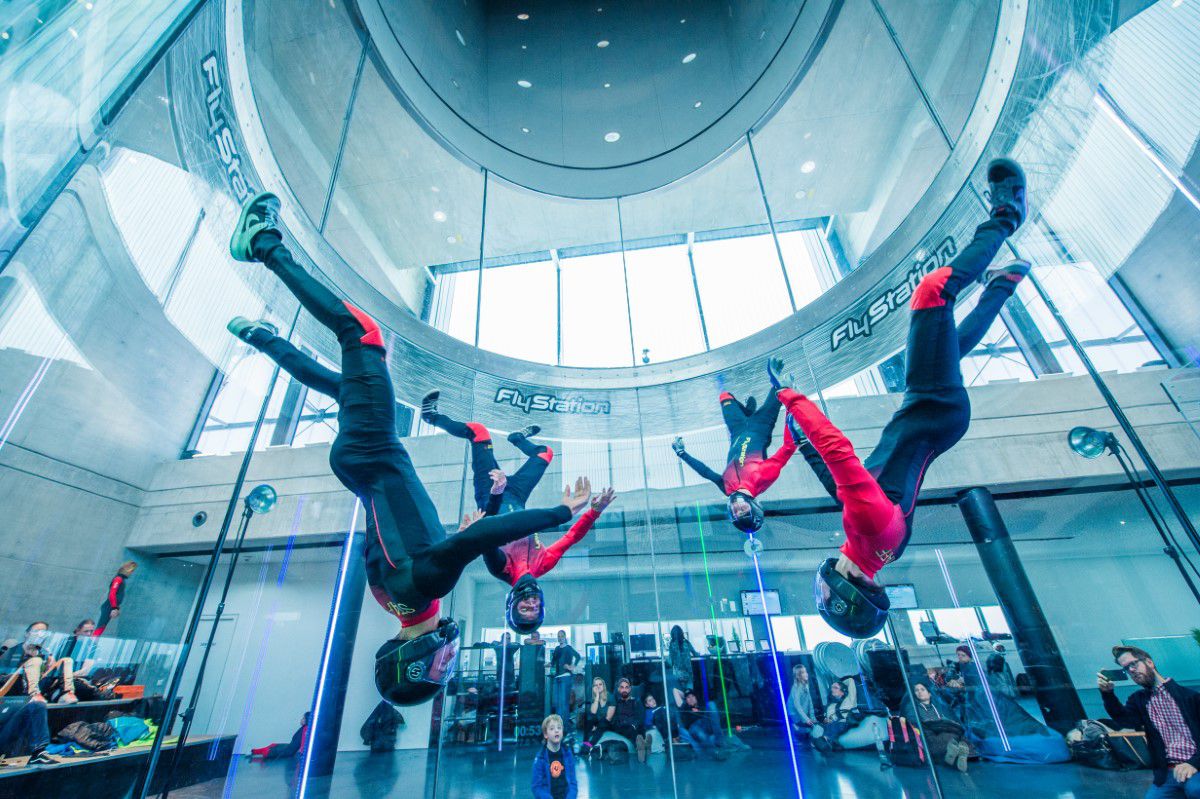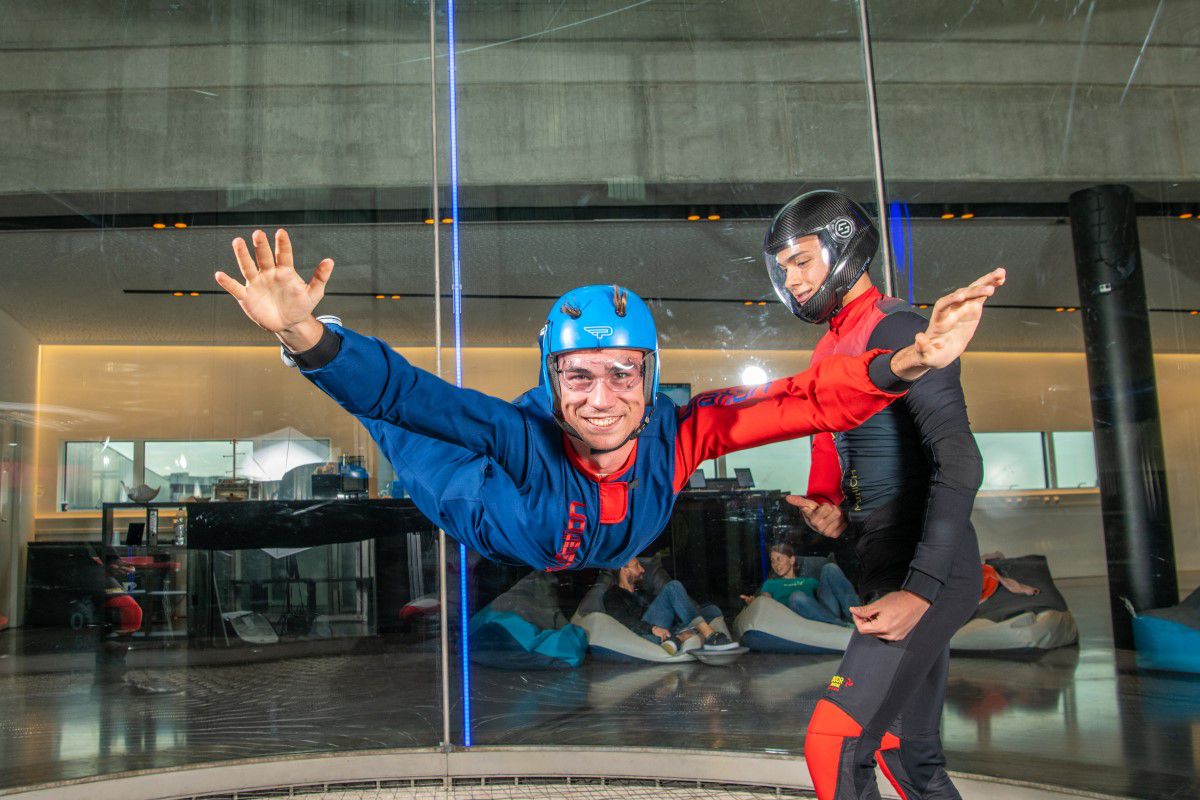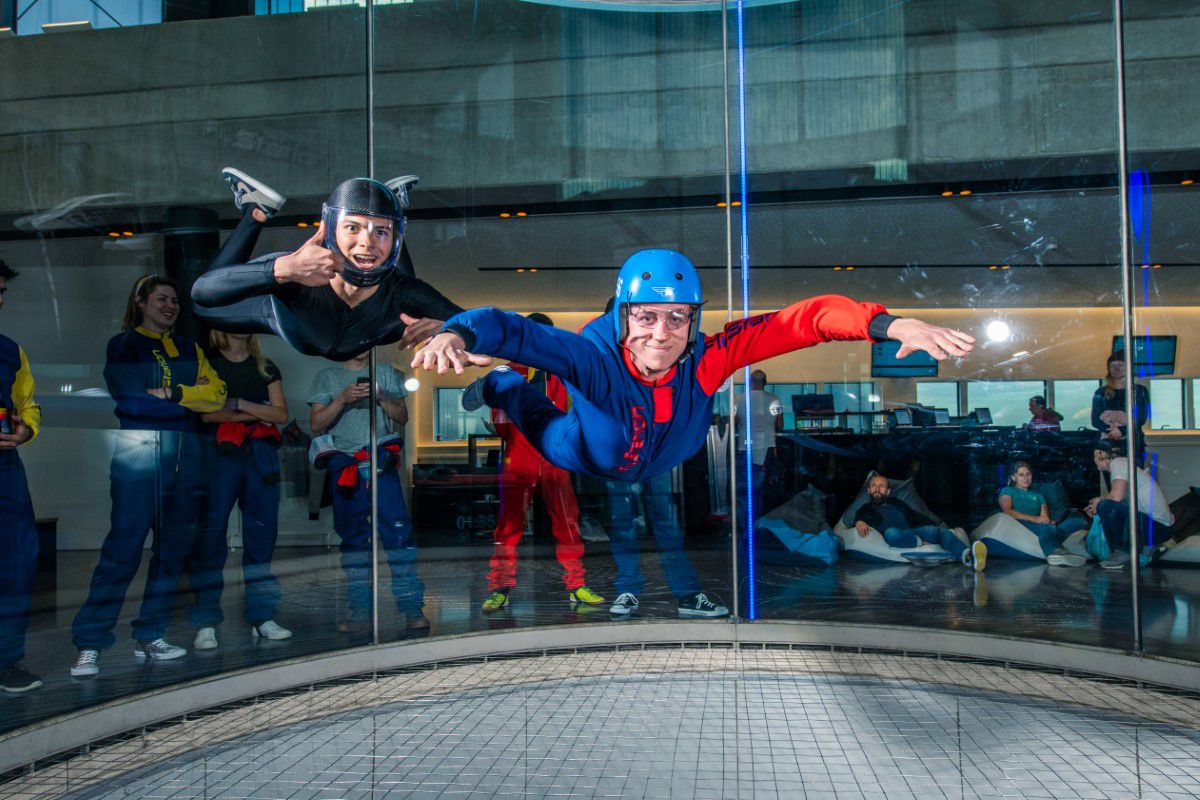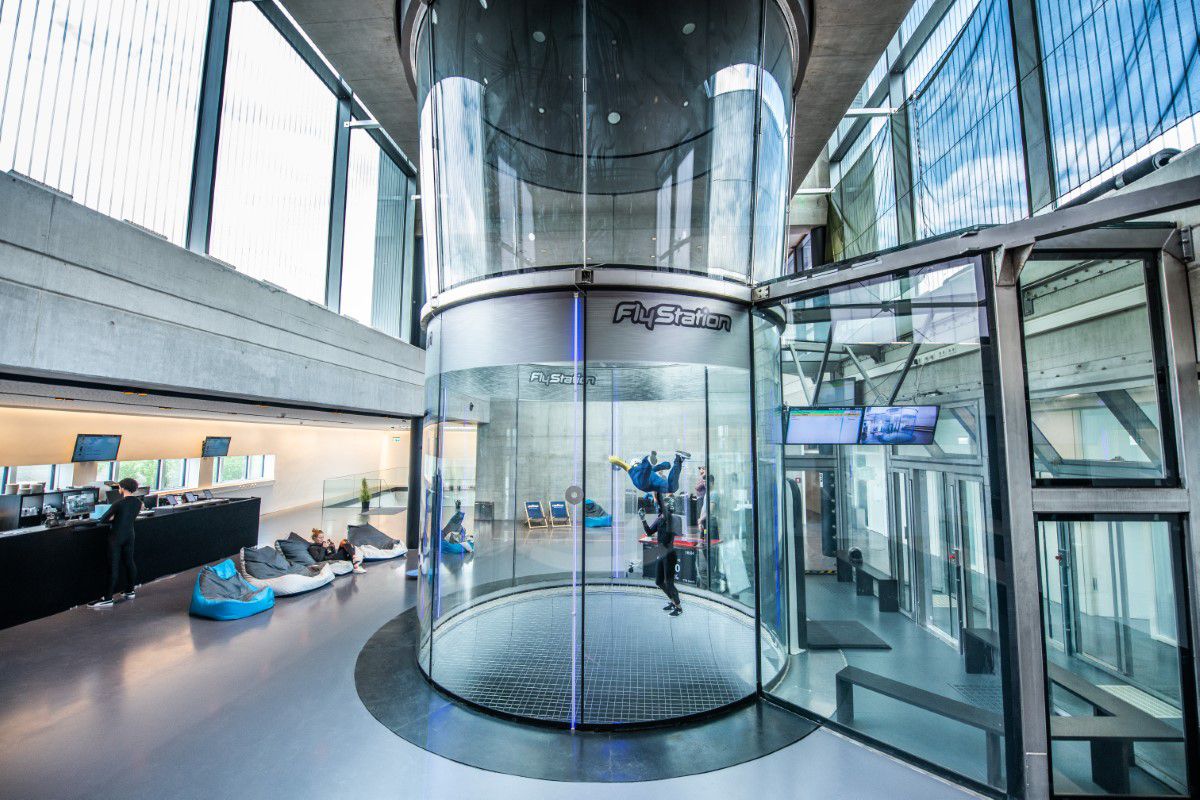 Bajuwarenstraße 1, 85375 Neufahrn near Freising
Fare Zone M-6
962 Mintraching, Gewerbepark Römerweg
10% off for the 4, 6 and 10 minutes packages for adults*
FlyStation Munich
Bodyflying and Indoor Skydiving
Flying is everybody's fantasy from childhood. Turn that dream into reality with FlyStation. Experience the feeling of freefall as you float on a smooth cushion of air. There's no parachute, no jumping, and nothing attaching you to planet Earth. As exciting as skydiving and absolutely safe! Kids can enjoy flying from the age of 4 years. No special equipment is needed! With the first step into the wind tunnel your dream becomes reality – you can fly!
Prepare to fly
FlyStation Munich is the new attraction in the north of Munich: a vertical and vitrified wind tunnel that allows everyone to fly. This wind tunnel build by Tunnel Technologies features a round flight chamber with 4.5 diameter and 19.5 meters height. The wind tunnel simulates a free fall and you have the same feeling as a real skydive from 4000m altitude. You can fly independently of the season (at any time +22 degrees) and enjoy exercising. Wind speed and temperature in the tunnel are controllable and will be adjusted to your needs. It is an experience for the whole family and great fun for children and adults. You will be impressed by this adventure and experience the thrill of a human flight and the simulation of true freefall conditions in our vertical wind tunnel. We offer a comfortable lounge, video rooms, a restaurant and a café with an attendance stand where you can relax and review your flight.
Hygiene Policy
Current information regarding the Corona Hygiene concept can be found here .
Your Benefit with CityTourCard Munich : 10% off for the 4, 6 and 10 minutes packages for adults*
*Please use the code CITYTOURCARD when booking your package
© Photo Credits: FlyStation Munich
Info
For current opening hours please visit our partner's website!
Features
Air conditioning
Wheelchair accessible
Wifi