Jewish Museum Munich
Museums & Exhibitions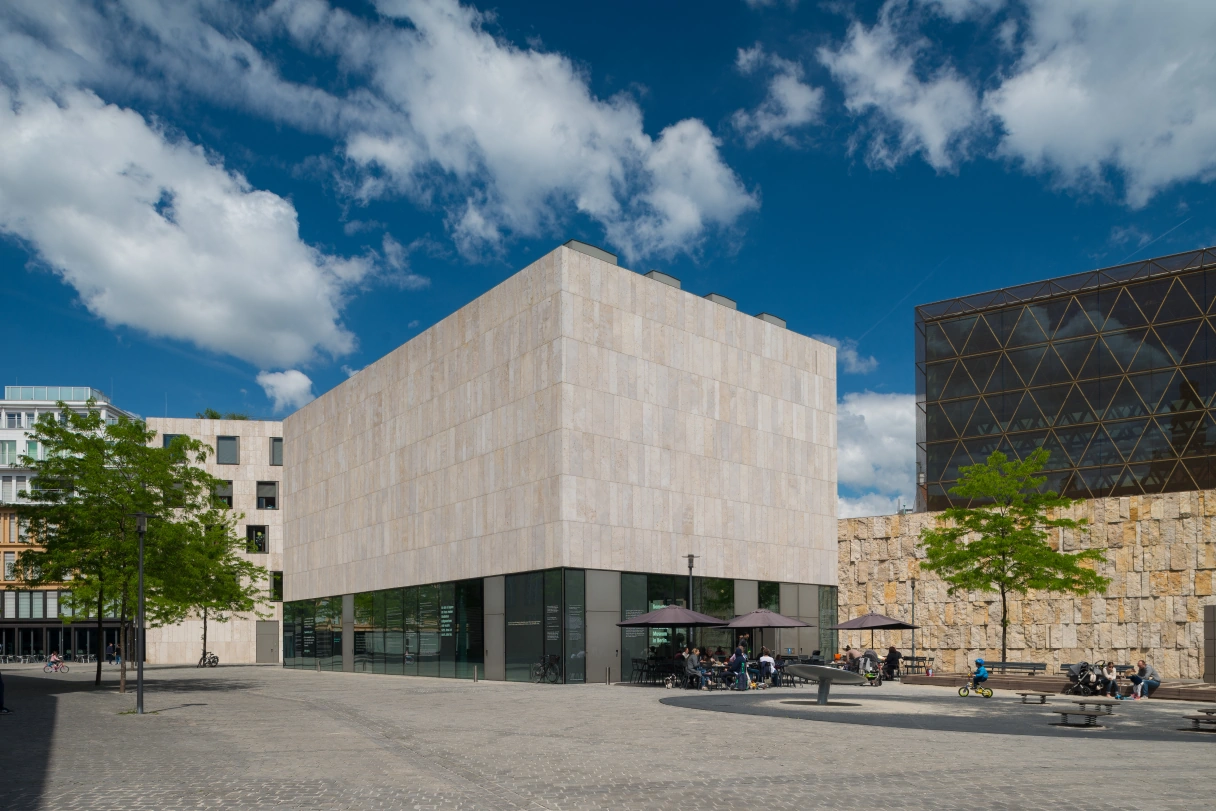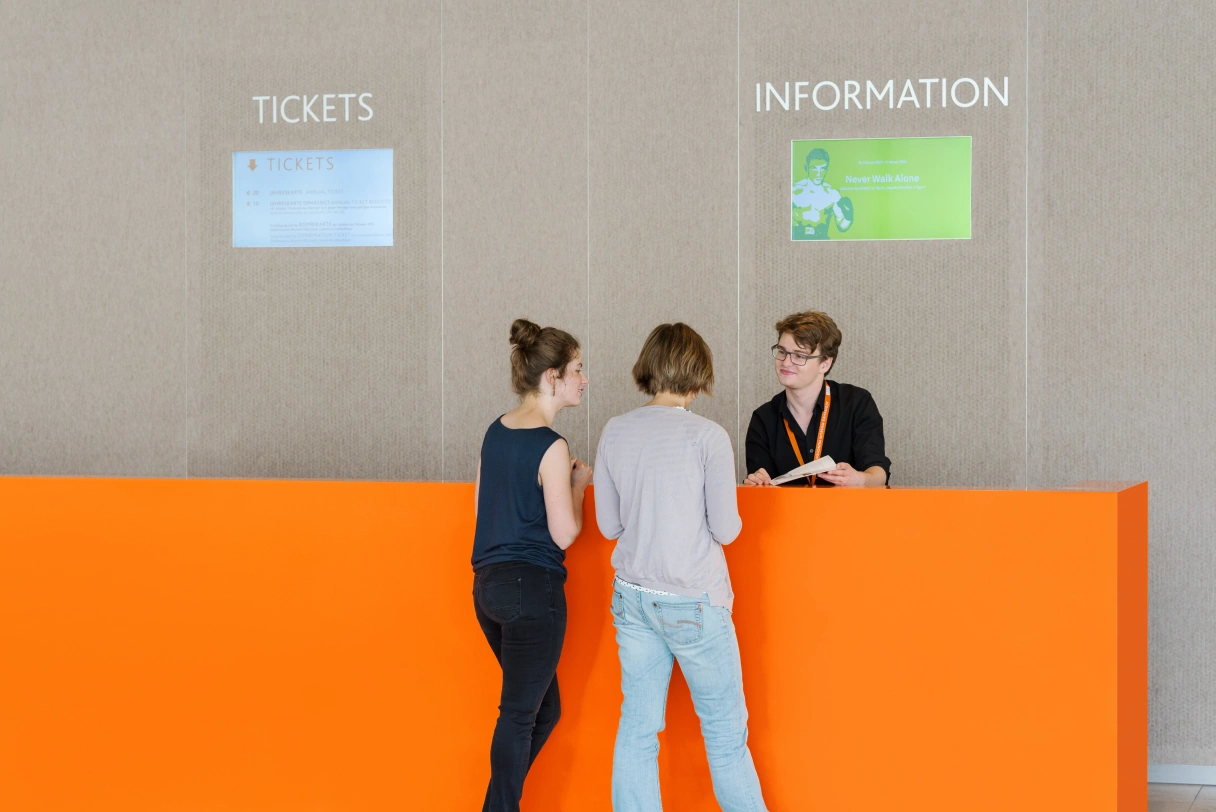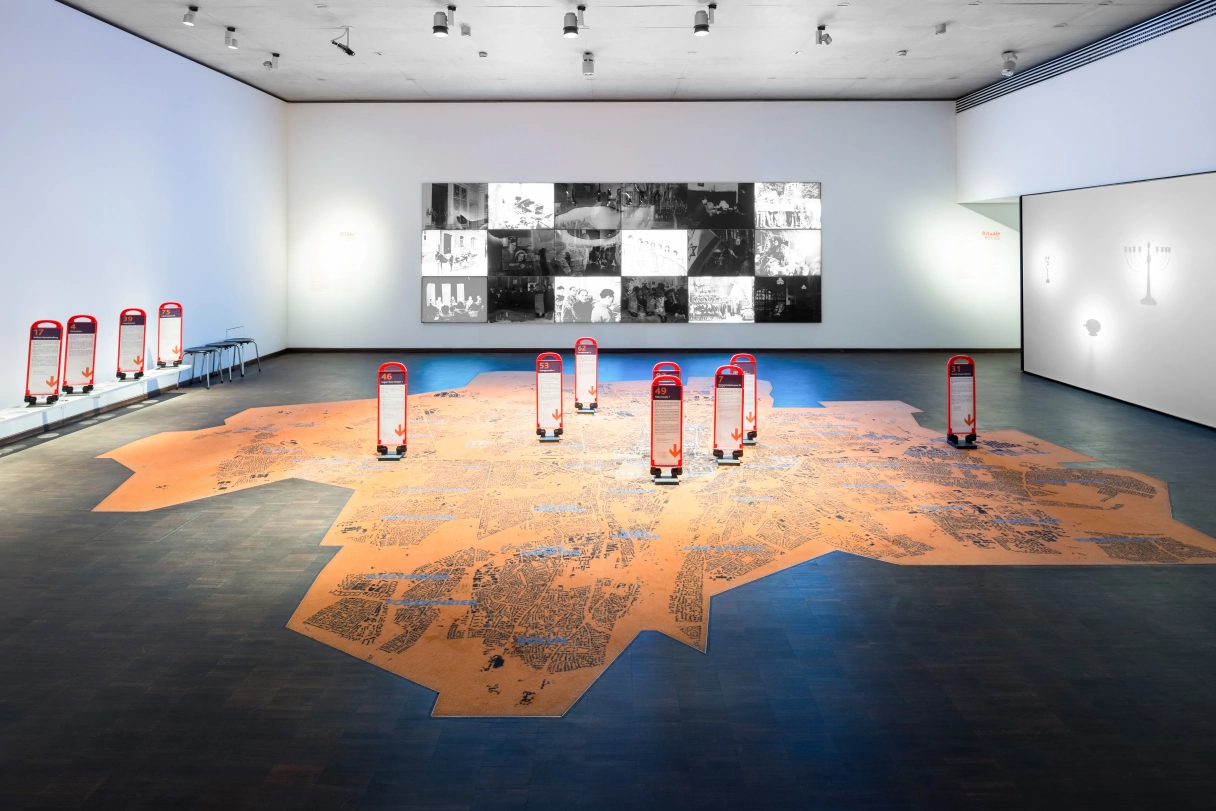 St.-Jakobs-Platz 16, 80881 Munich
Fare Zone M
U3, U6 Marienplatz, U1, U2, U3, U6 Sendlinger Tor
S1, S2, S3, S4, S6, S7, S8 Marienplatz
62 St.-Jakobs-Platz
Jewish Museum Munich
The Jewish Museum Munich is a place that encourages open discussion . Our aim is to cover the whole spectrum of Jewish history, art, and culture right up to the present day.
Permanent exhibition of Munich history from a Jewish perspective
The permanent exhibition provides an insight into the culture and history of Munich from a Jewish perspective. Munich is a city of newcomers—of people from the surrounding area and from far away who have decided to settle in Munich and become part of this metropolis. The first installation VOICES highlights Jewish families and individuals who arrived in Munich over the past 200 years. Each of the audio tracks introduces the story of a person's life which led them to Munich, even if only for a few years. The installations PLACES and PICTURES illustrate the different lifeworlds and activities which Munich's Jews developed for themselves— ranging from a Nobel Prize Winner in Chemistry to emigrants and the congregation's rabbis.
Religious traditions
The exhibition section RITUALS provides an introduction to religious traditions in the family and in the synagogue by means of Jewish ritual objects and takes a look at Jewish festivals and religious holidays as well. A COMIC by the illustrator Jordan B. Gorfinkel focuses on the beginnings of a new Jewish life after 1945 up to the present day. The temporary exhibitions on two other floors focus on new aspects in the fields of art, history, and culture.
Bookshop
The bright, open sales area of the bookshop, the Literaturhandlung, is located in the foyer of the Jewish Museum Munich. It offers a unique range of books on Judaism, fiction, specialist literature, books for children and young people, travel guides, and dictionaries.
Museum Café at the Jewish Museum Munich
The Coucou Food Market conjures up freshly prepared, healthy food for its customers, all day long. You can look forward to French croissants and coffee from the Munich roastery "Man Versus Machine", authentic pinsa romana, and salads and bowls fresh from the market.
Your Benefit with CityTourCard Munich: 20% discount on admission to the Jewish Museum Munich*

*only redeemable on site
© Photo Credits: DanielSchvarcz, FranzKimmel
Info
For current opening hours please visit our partner's website!
Features
Air conditioning
Child friendly
Non smoking
vegetarian
Wheelchair accessible
Wifi