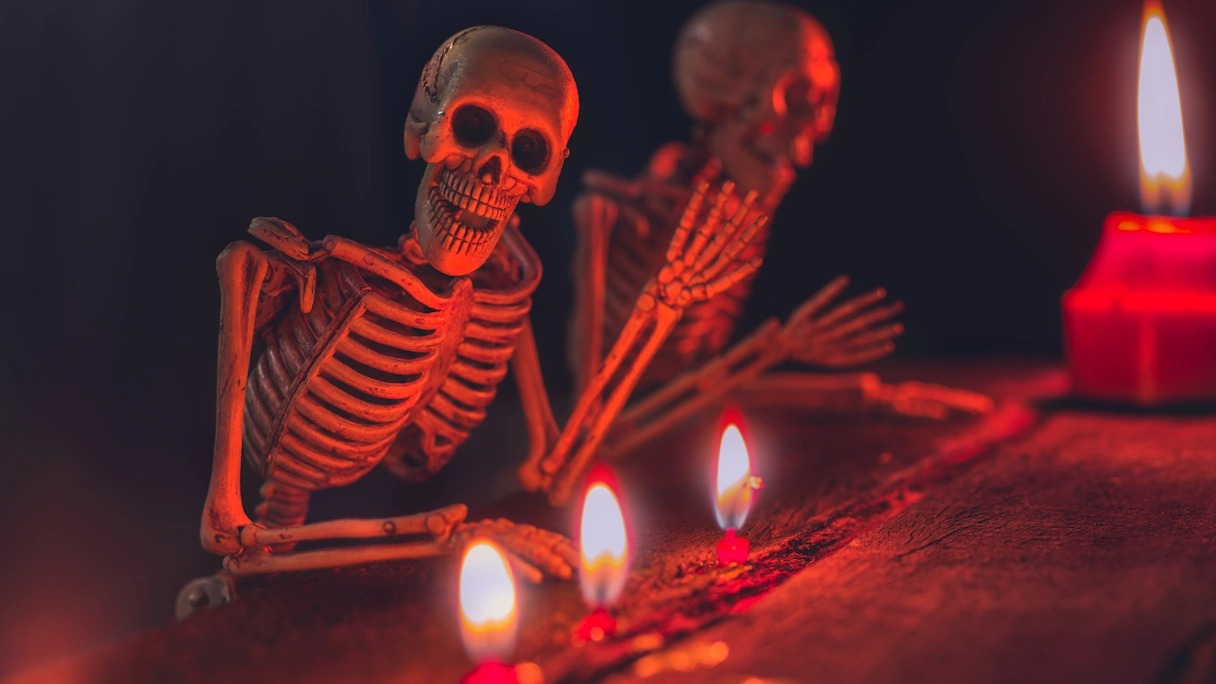 Photo: Bieshutterb Getty Images
Halloween in Munich for young and old 2023
Trick or Treat!
The spookiest time of the year has begun and soon it will be time to trick-or-treat again! But why do we actually celebrate Halloween and what is it about dressing up? These questions and what you can do in Munich at Halloween time, you get answered in this article!
(As of 18.10.23)
1. This is why we celebrate Halloween
2. What children can do on Halloween in munich
3. What adults can do on Halloween in munich
Why do Frankenstein and Co. go from door to door?
The origin lies several centuries back in Ireland. At that time, the Celts believed that in the dark and cold season the souls of the deceased visit the earth. The festival "Samhain" always took place on October 31, where they celebrated their harvest and the start of the new calendar year. At the same time, the gateway to the undead is said to open, which set out to find the next dead for the coming year. To scare away the evil spirits, people dressed up in creepy costumes and placed candy at the door as a distraction.
The name "Halloween" originated with the Christian church. Since the feast of All Saints is celebrated on November 1, October 31 was named "All Hallows Eve." When Irish immigrants came to the USA, the custom developed further and today it is a great tradition there to go dressed up from door to door, collecting candy and playing pranks if you don't get anything to snack on. Over time, the name evolved into "Halloween".
In Europe, Halloween is not celebrated as extensively as in America, but some still enjoy the spooky fun!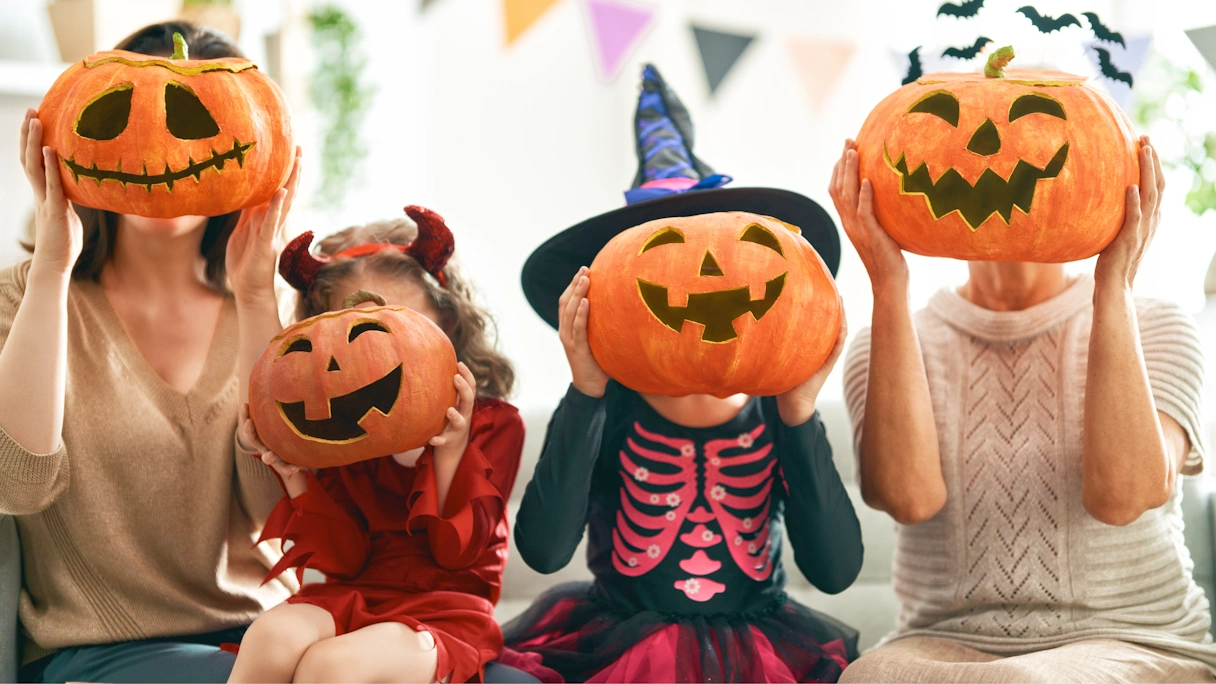 How children can spend Halloween in Munich
For children there are some great actions and also Halloween parties! Halloween parties for kids are offered, for example, by PA/SPIELkultur e.V., Hausler-Hof, Disco PM/Nachterlebniswelt or also by Feierwerk Funkstation. At the various events, all children are allowed to dress up spooky, funny or however they like it best.
Our partners also offer great Halloween activities for kids. One of them is Hollywood Superbowling with the "Kids Cosmic Bowling". Here, kids can look forward to a spooky quiz, games and costume prizes.
At Bavaria Filmstadt, there's a special family event for Oct. 31. Here, in addition to great Halloween decorations, actors in costume and spooky game stations, there's also a big raffle waiting for you! Disguises, whether big or small, are welcome 😉
At Hard Rock Cafe Munich, kids can experience a great Halloween breakfast with spooky good entertainment! Tickets must be booked in advance.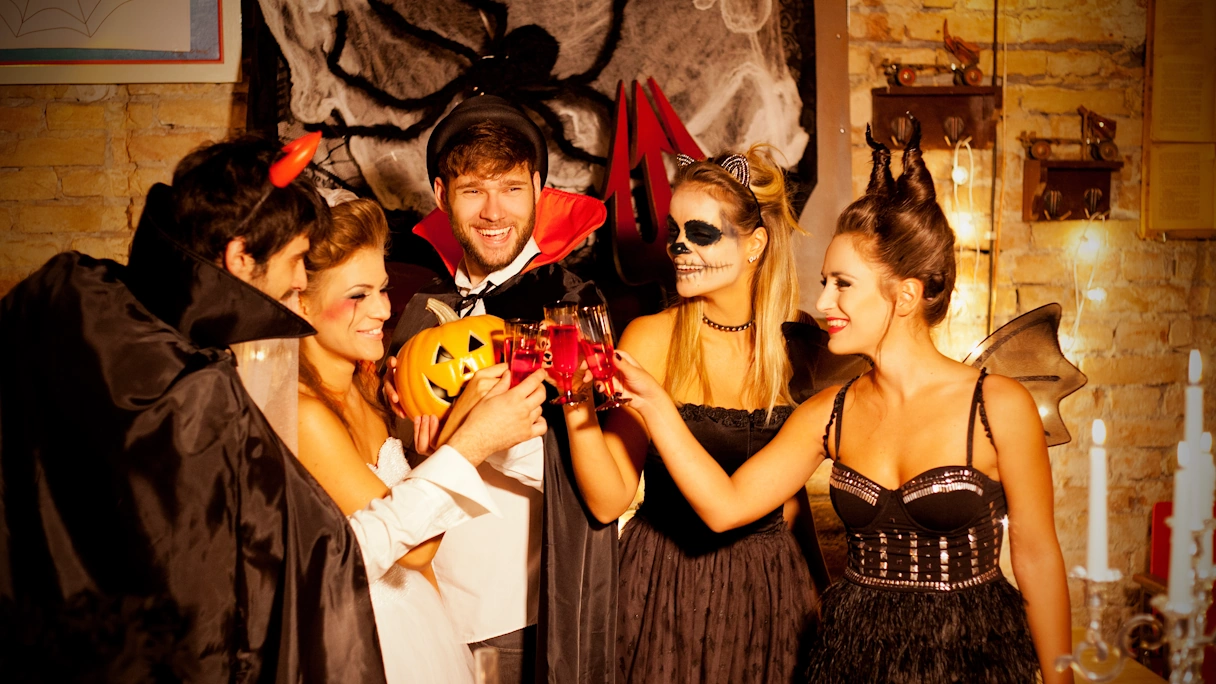 Halloween for adults
Of course, there are not only children's activities at the Festival of the Undead, but also great events for real horror and scary fans.
An absolute must for every horror fan is a visit to an Escape Room with a spooky theme. You'll definitely find the perfect room at our partner Escape Game Munich: Geister Beschwörung, Blutiges Erwachen, Geisterhaus, SAW (from 18!) and much more. Grab some people and solve tricky puzzles to escape from a horror room before time runs out!
Munich's top Halloween event can be found at our partner Bavaria Filmstadt with the Filmstadt Spooky Tour (Ages 16+). Horror creatures are up to mischief on the grounds of Bavaria Filmstadt and will guide you through a terrifyingly creepy tour through the eternity of darkness 😉
By the way, you can also find more scary tours at Weis(s)er Stadtvogel München. There the tours go directly through Munich and that for example with their "Halloween Special "or the "Night Watch Tour", "Hangmen, Whores, Witches & Drama" and "Spooky Munich".
Do you still feel like partying? Then we recommend the Yokocho Karaoke Box & Bar in the Werksviertel Mitte. Here you can not only see how spooky some people sing, but there is also a costume contest and other raffles.
Even if it's not Halloween, all these places are worth visiting all year round. Want more tips for Munich? Then feel free to check out our other blog articles.