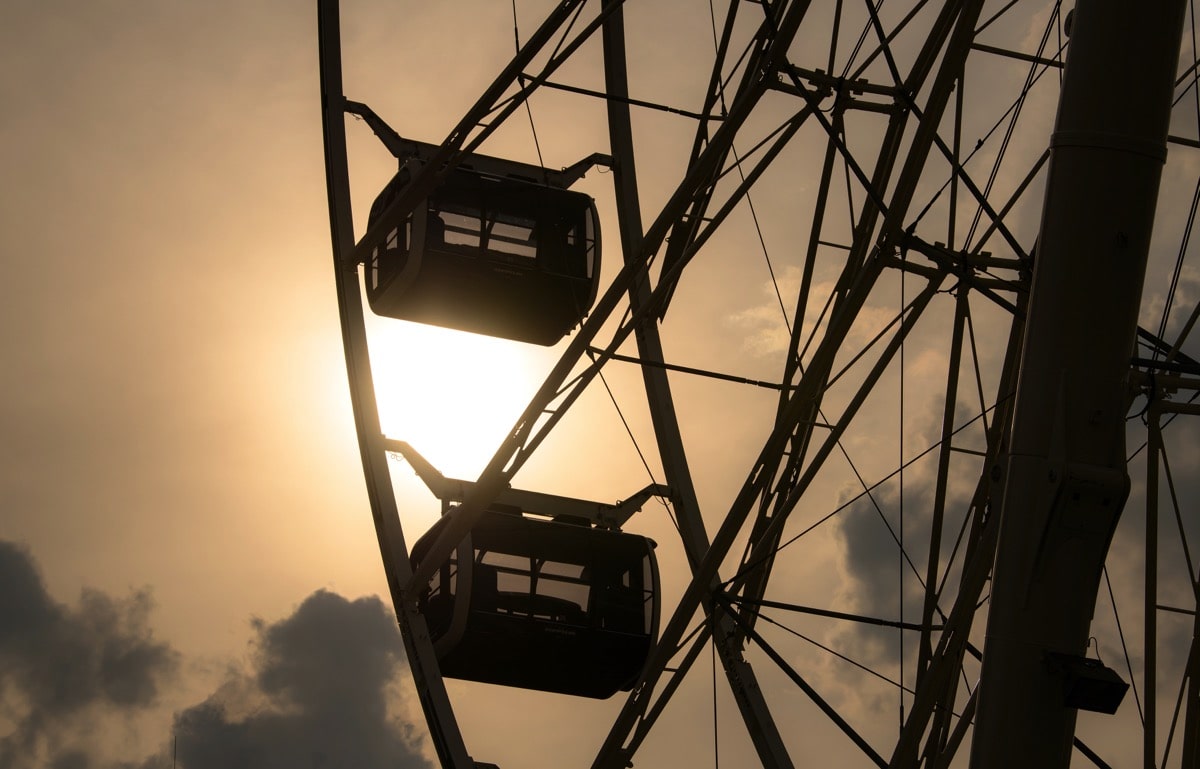 Photo: Umadum
Beach, romance and meetings at Umadum the Munich Ferris Wheel
In Umadum the Munich Ferris wheel you can enjoy beautiful views. But not only the great 360° view attracts many visitors, but also the wide range of food and drinks. There is something for everyone. For example, in the Umadum the Munich Giant Ferris Wheel you can experience a typical Bavarian Weißwurst breakfast. For this purpose, the gondolas are decorated and adorned accordingly. With such a view, everything tastes much better.
A real insider tip are the theme gondolas, which are changed seasonally. There is also a great selection here… Beach, sun & cocktails? You can experience it all in the Umadum's summer beach gondola!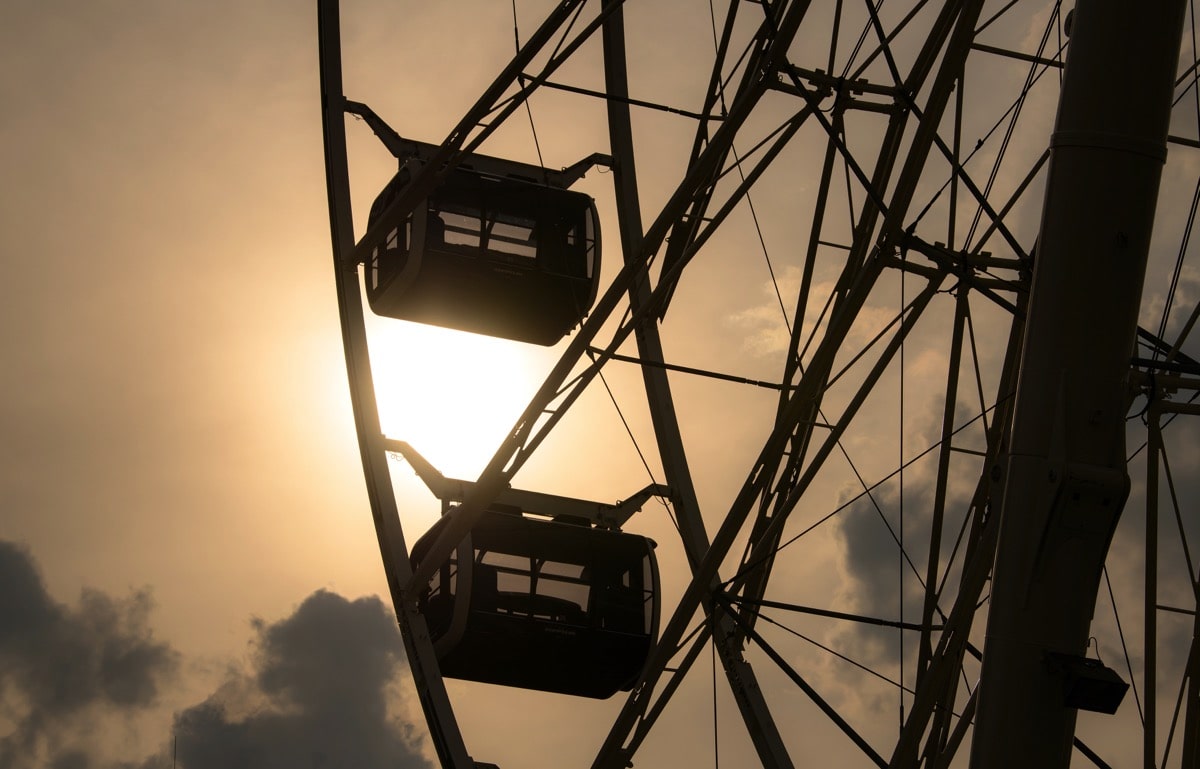 A marriage proposal above the roofs of Munich
The Umadum also offers something very special for couples. You want to ask your partner THE question: With the marriage proposal package, you get the chance to ask that question above the rooftops of Munich. Come at sunset or even when the lights of Munich are all shining brightly. From the Umadum team, you'll get the Couples Sparkling Wine Package with a piccolo of sparkling wine and the popular Love glasses to take home, and you'll be ready to jump in and combine a special experience with a special location. A wonderful start to a future together.
VIP ride without queuing
Another highlight is the popular VIP gondola. In this gondola exclusivity is capitalized. Here, a total of 6 people can lean back comfortably and enjoy not only the view over Munich, but also the beautiful starry sky directly in the gondola. Drinks can be purchased in the online store or directly on site at the valley station. You will be lucky enough to walk past all the waiting guests directly into your gondola. Umadum staff will pick you up at the right time and take you directly to the VIP gondola without any detours or queuing.
Meetings with a view
In the Umadum the Munich Giant Ferris Wheel it is even possible to hold workshops or meetings. Up to 8 people can meet in one gondola to enjoy a creative workshop, meeting or a relaxed meal above the roofs of Munich. This is ideal if you want to show your business partners Munich in a different way.
Do you like the themed gondolas? Then take a look for yourself and enjoy the view over the city. By the way, with the CityTourCard Munich, you get 2€ savings on a ride in the Umadum the Munich Ferris wheel!
You can find more articles about our partners here.
Extraordinary Experiences