ALPEN AIR Munich
Extraordinary Experiences Explore the city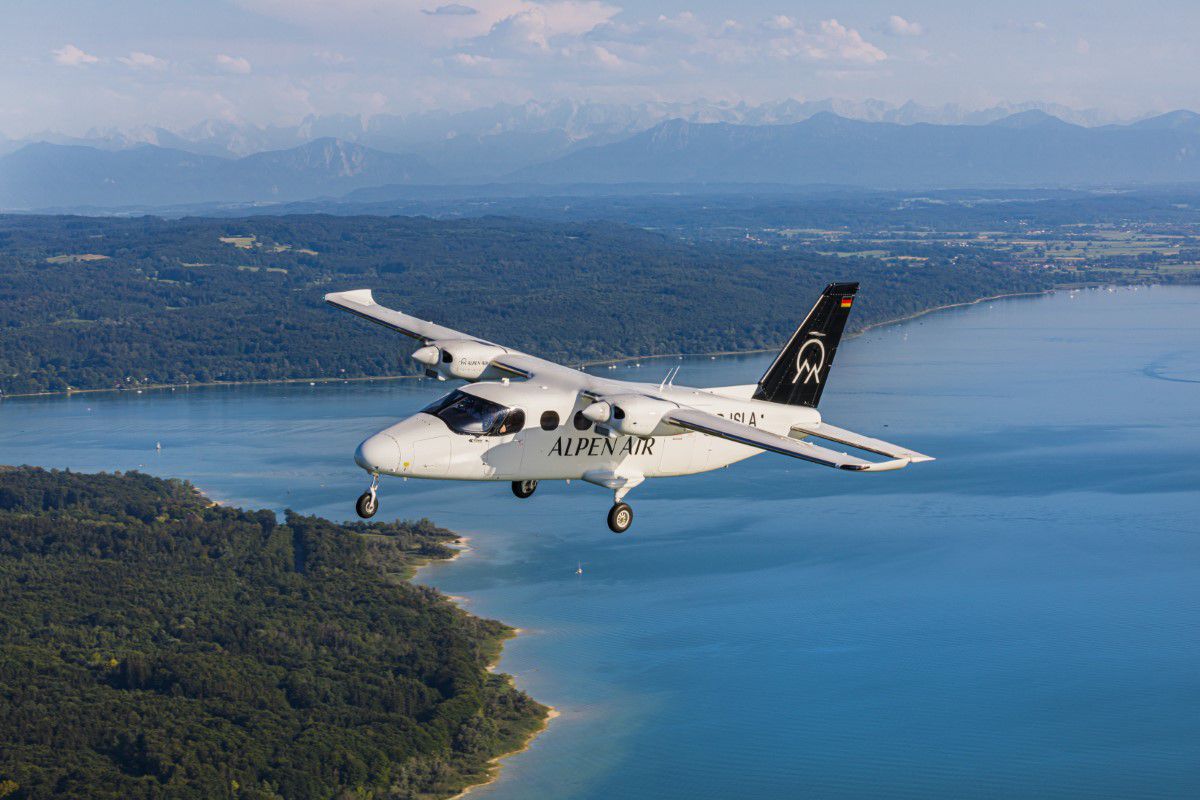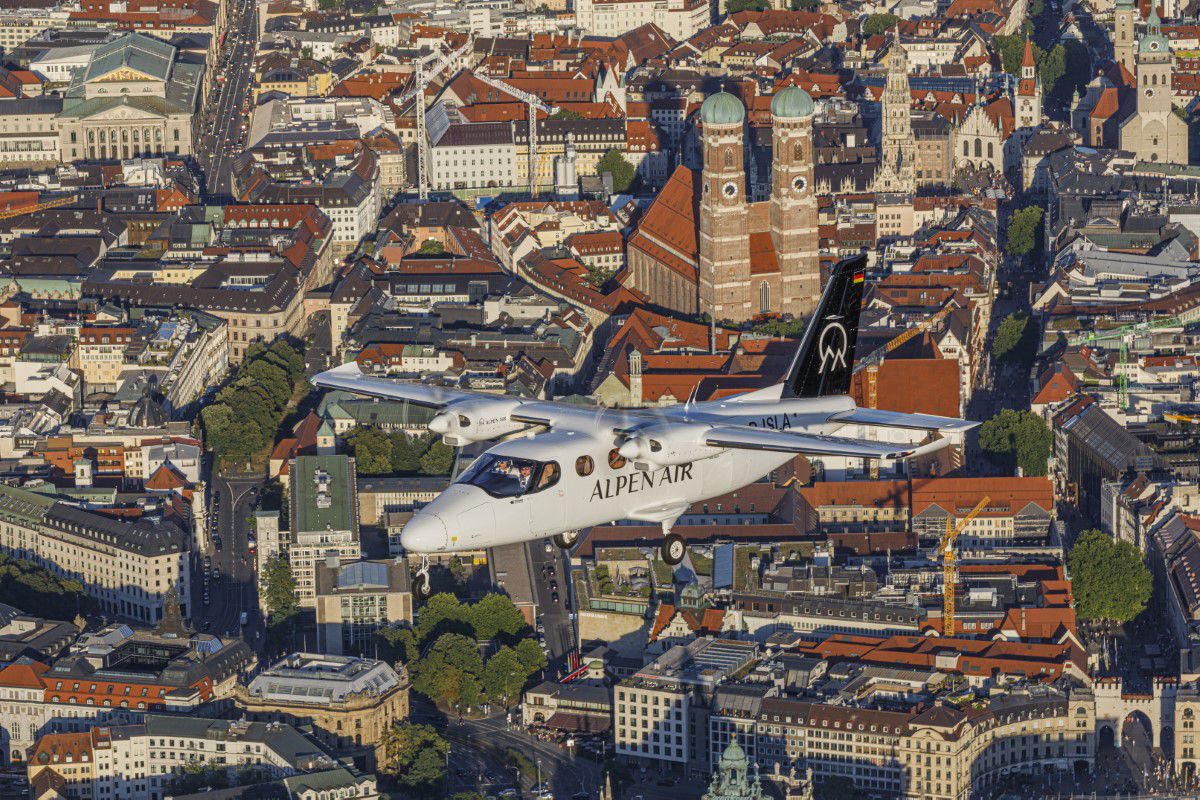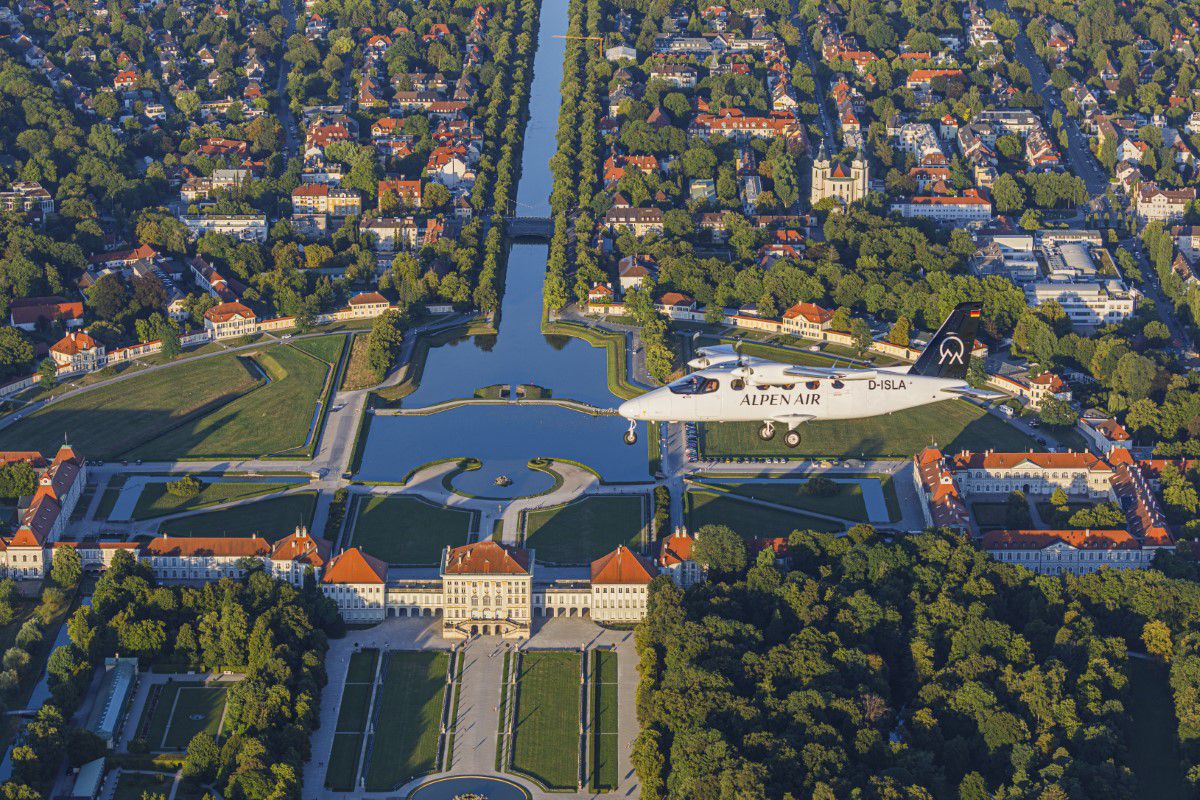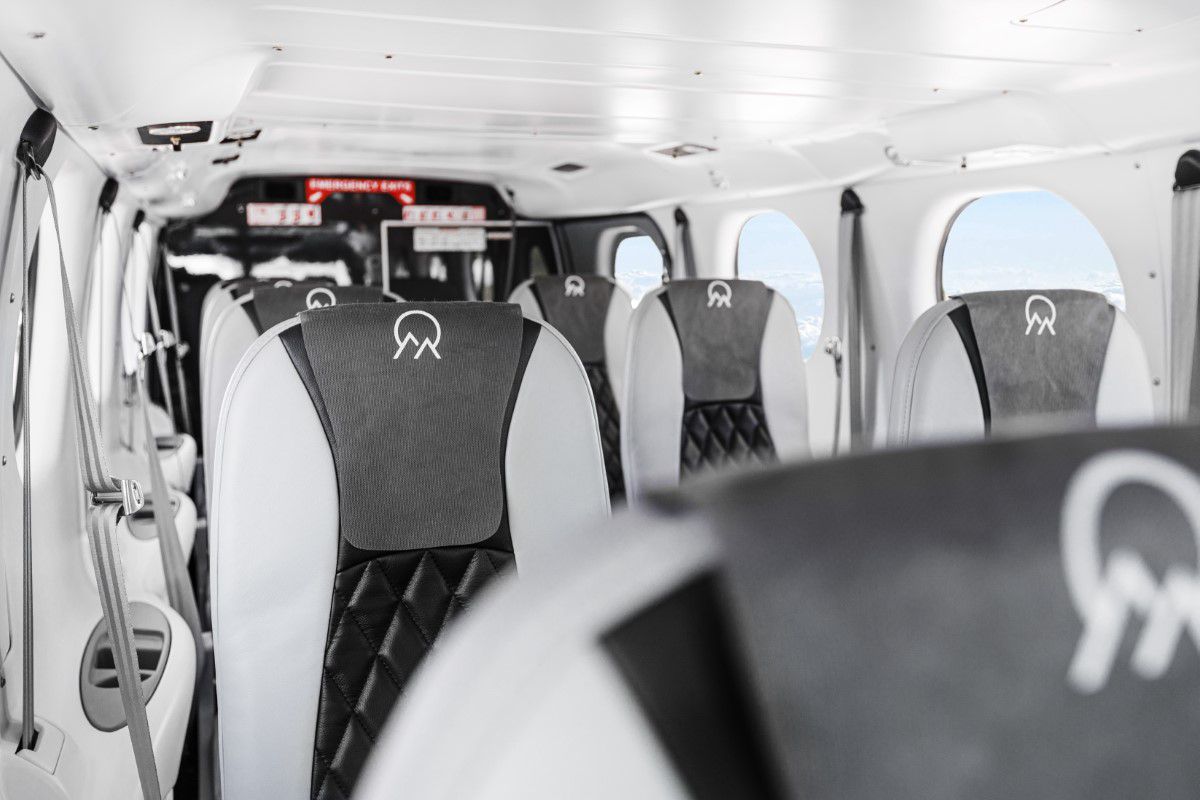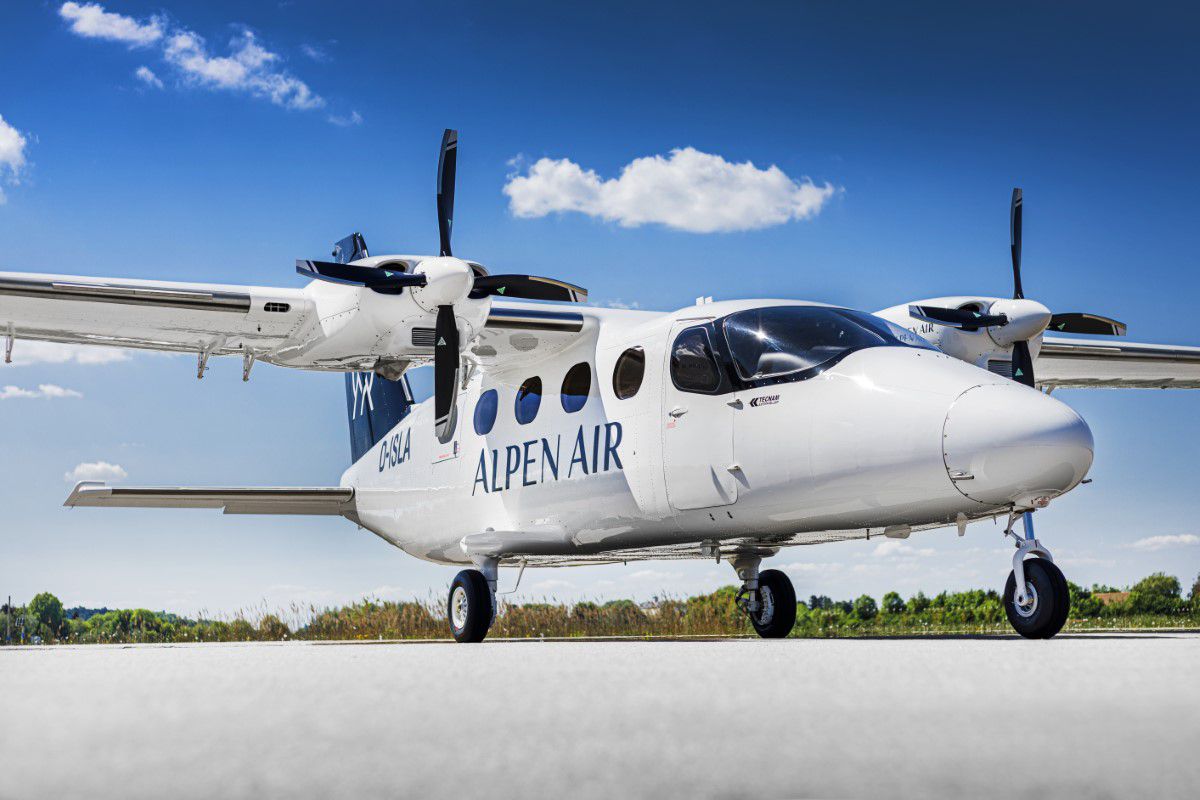 Flughafenstraße 1, 86169 Augsburg
Fare Zone M-6
8% discount on the regular flight price
ALPEN AIR flights - a sustainable experience for sure
ALPEN AIR offers a variety of sightseeing flights over the Alps as an experience for tourists and all those who want to see the Alps from above. The current program includes flights over Munich, Andechs Monastery, Starnberg, and the Fünfseenland. Another route additionally covers the Alps with the Zugspitze and Neuschwanstein Castle. The offer is rounded off by an XXL flight, which also flies over Lake Chiemsee, Herrenchiemsee Castle, and the entire northern edge of the Alps from Chiemgau to Neuschwanstein.
How many seats are there at Alpen Air?
With a maximum of 9 seats and 1:1 seating, the twin-engine propeller plane offers comfort and a certain exclusivity. The best view is guaranteed through large windows. For even more experience, the co-pilot seat can be booked. Experienced professional pilots who love their home country welcome the guests, offer them very special views, and tell them everything they need to know about the flight and the sights via high-quality BOSE headsets. The flights take off and land at Augsburg Airport. Shuttle from/to Munich on request.
Sightseeing flight Munich by night (October - February)
The night flight over Munich takes 45 minutes. Departure is from Augsburg Airport. You can see the following Munich sights from the air: Allianz Arena, Deutsches Museum, Marienplatz, Frauenkirche, Residenz, Theresienwiese, Bayerischer Landtag, Schloss Nymphenburg, BMW-Welt, Olympiapark.  Flights take off and land at Augsburg Airport. Shuttle from/to Munich on request.
Neuschwanstein Alpine sightseeing flight
With this sightseeing flight, you get the best of the alpine region around Munich in 1h15 minutes. Discover the Munich sights like on the Munich sightseeing flight at night. In addition, you can see the Upper Bavarian lake landscape: Würmtal, Starnberger See, Osterseen, Riegsee, Staffelsee, Kochelsee, Walchensee, Eibsee, Forggensee, Hopfensee, Ammersee, Pilsensee, Wörthsee can be easily recognized. Enjoy the alpine panorama with Herzogstand, Benediktenwand, Zugspitze with Garmisch, and Hohenpeißenberg. But also historical buildings like Neuschwanstein Castle or Andechs Monastery can be seen from airy heights. Flights take off and land at Augsburg Airport. Shuttle from/to Munich on request.
Sustainability
Our self-evident goal is to preserve nature, which we would also like to admire from above in the long term. That's why we want to fly in a way that conserves resources as much as possible. We try with all consistency, in small and big things, to make our flight operations sustainable. In addition to a green server for IT and recycled business cards, ALPEN AIR operates the most modern and economical aircraft in its class as the European launch customer of the TECNAM P2012 Traveller passenger aircraft. It consumes about 30% less energy than comparable aircraft (e.g. Cessna Caravan 208B).
Advantage of your ALPEN AIR flights at a glance
Extra large windows for excellent visibility
BOSE headsets for interesting details and interesting facts about the overflown attractions
A lot of Bavaria in a short time
Convenient booking via www.alpenair.de or by phone
Free parking
Flights take off and land at Augsburg Airport. Shuttle from/to Munich on request. Your Benefit with CityTourCard Munich: 8% discount on the regular flight price
© Photo Credits: ALPEN AIR
Info
For current opening hours please visit our partner's website!
Features
Child friendly
Air conditioning
Non smoking